SSDM offers a comprehensive laboratory service for the physical analysis of materials for construction and maintenance of sports surfaces. We can also carry out soil nutrient, water and plant tissue analysis and interpretation of results through our association with Hill Laboratories in Hamilton.
Prices are charged on a per sample basis. The price for multiple samples and bulk contracted work is negotiable.
SSDM soil tests and analysis follow the MLSN method of soil testing and interpretation so that your turf and soils only receive the nutrients they need.
Contact us for more information on MLSN or other laboratory services.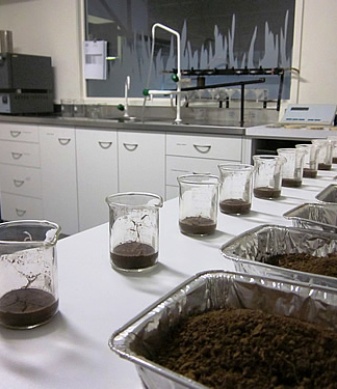 Detailed lab analyses are available for the following materials:
Rootzone/topdressing sands
Recycled glass sands
Bunker sands
Blinding sands
Gravel
Topsoils
Cricket clays
Organic and inorganic materials (lime, compost, zeolite, etc)



Analysis includes:
Particle size distribution
Soil texture
Saturated hydraulic conductivity
Moisture release characteristics
Calcium carbonate content
Organic matter content (loss on ignition)
pH and nutrient analysis (MLSN)