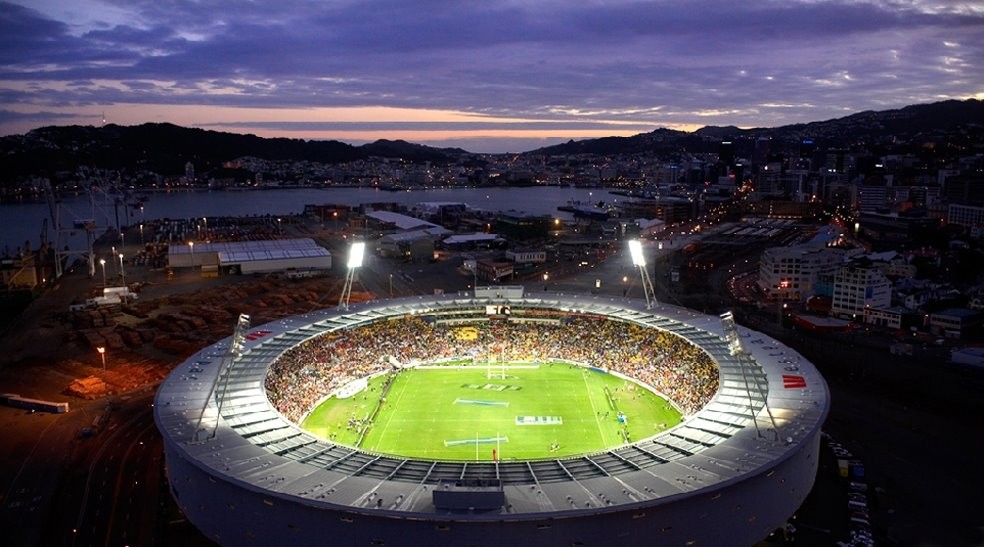 Wellington Stadium
Project:
Surface Infiltration Testing
Client:

Wellington Stadium (Westpac Stadium)
Timeframe:

2014
---
SSDM were engaged by Wellington Stadium to carry out surface infiltration testing of the stadium sports field. The analysis formed a component of the wider Technical Consultancy services that SSDM has provided Wellington Stadium with since 2007.
The results of this testing were cross-referenced against those recorded prior to the staging of the IRB Rugby World Cup 2011 which provided a means of indentifying whether a relationship existed between gradually increasing Organic Matter (%) Content of the top 75 mm and the rate at which surface water is able to move vertically through the rootzone.
Measurements (mm/hr) were taken using (single) infiltration rings that were placed in 5 locations (diagonally) across the field. These locations replicated those of the previous test in 2011. Results were then contextualised against the current IRB Guidelines for Surface Infiltration of a Sand Carpet Sportsfield and an interpretation was provided by SSDM.
For more information contact us